How to Update Your STEMist Profile
Updating your STEMist profile is quick and simple and helps the community stay up to date with what each other are up to! 
Follow these steps to update your STEMist Profile
Log into the site. If you don't remember your password, that's ok. Just follow the password reset instructions.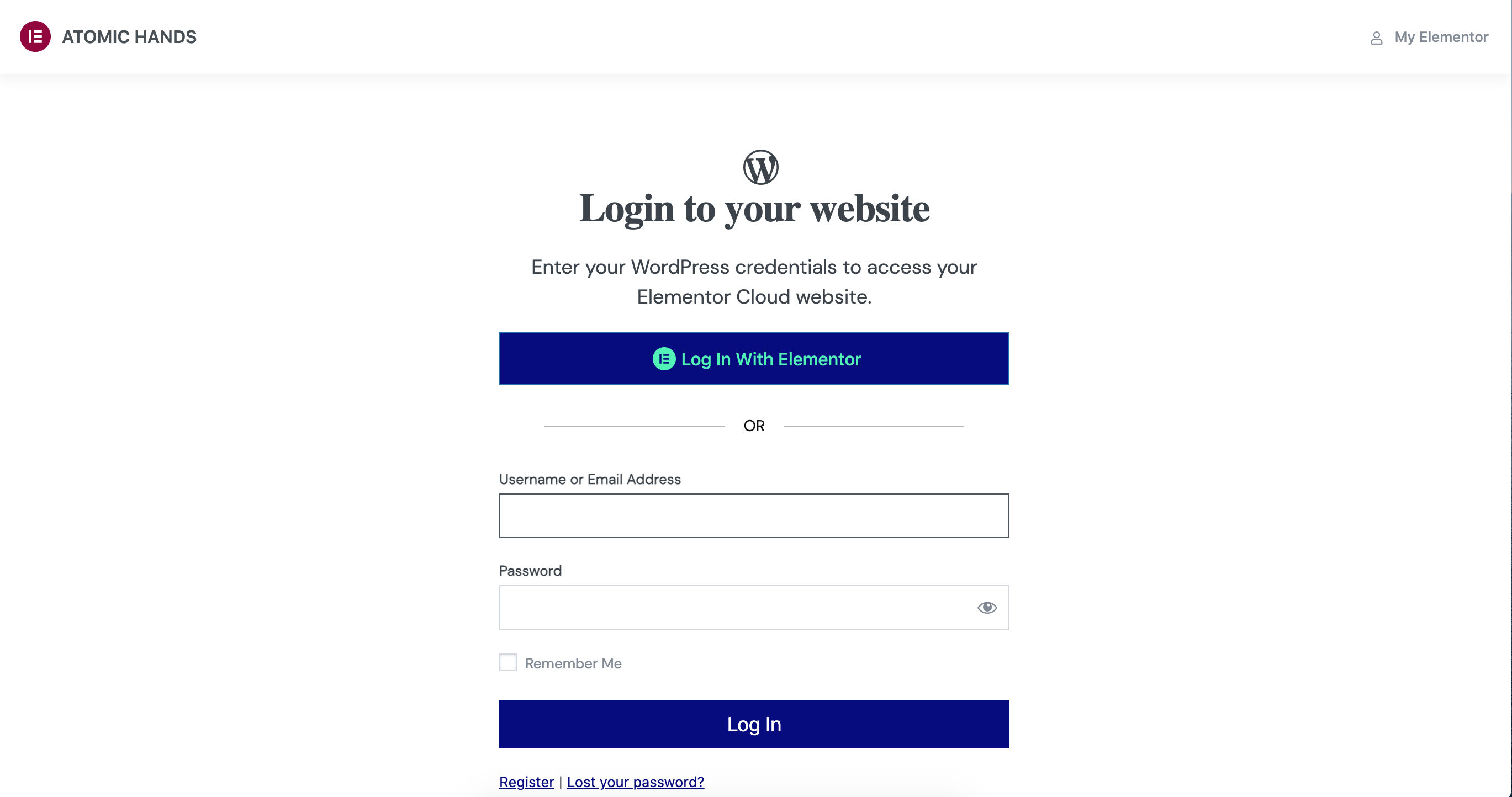 Navigate to the Deaf STEMists list, locate your profile, and click the edit button.
Make any changes that you need to in the available forms.
Press "Update" to submit your changes.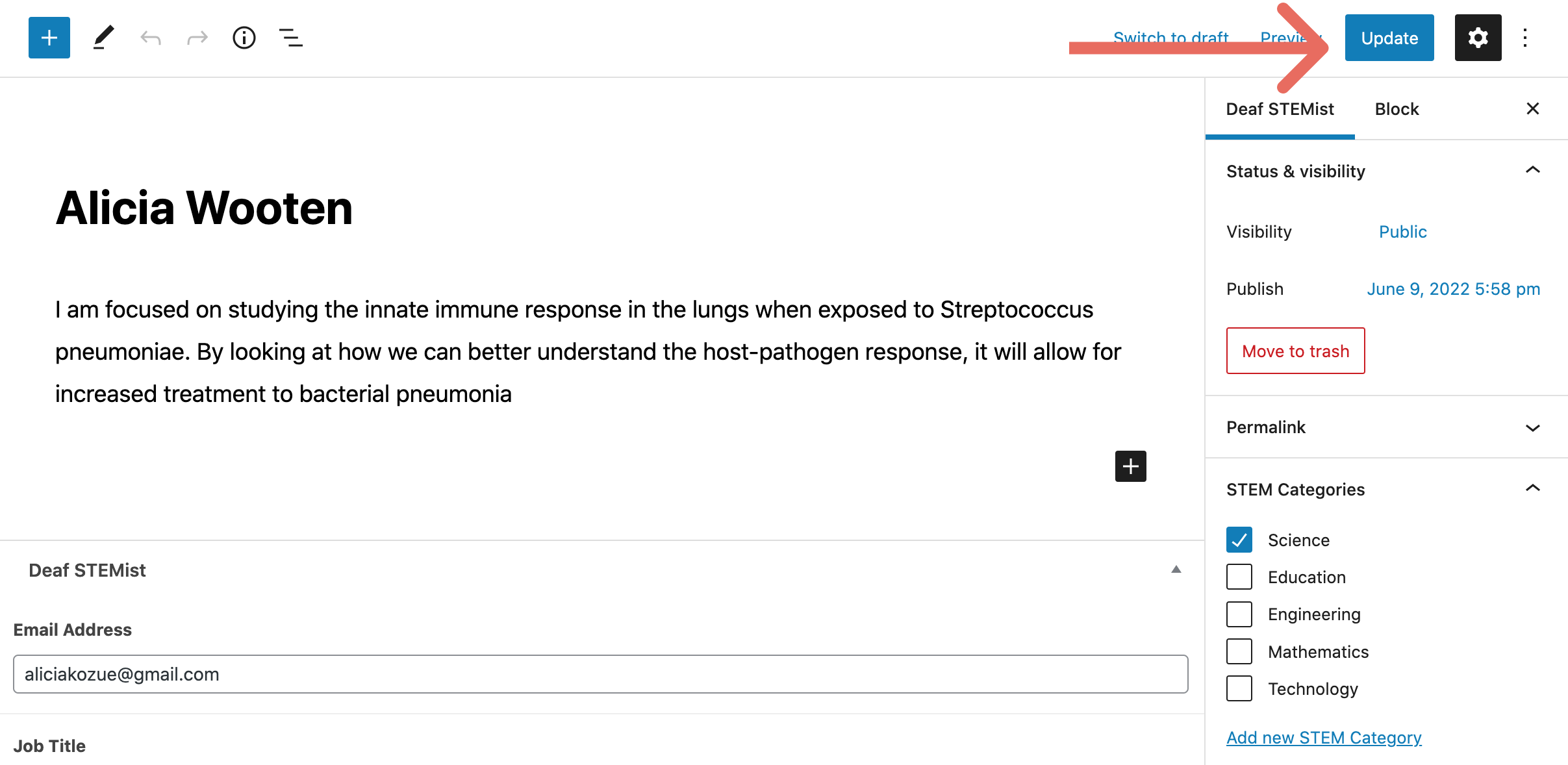 Follow these steps to keep your STEMist Profile updated! If you need any additional support you can always contact us.  We're happy to help!