Comm-Verse (an Intel Company)
Nano-fabrication, System Architecture, Systems Engineering, AI, Deep Learning, Computer Vision System
I'm an engineer and the CEO and Co-Founder of Comm-Verse backed by Intel Corporation. My company is dedicated to empowering the Deaf to communicate with anyone, anywhere, anytime. Utilizing technology and world class engineers, we are striving to deliver an Artificial Intelligence (AI) based solution, enabling real-time conversation between people using ASL and those who speak English.
Computers. Robotics. Mechanical Engineering.
I write high quality code and teach others to write high quality code.
data science, cognitive neuroscience, psychology
A full-time data scientist with a background in cognitive neuroscience, language acquisition, sign language linguistics, and childhood education.
Computational Biology, Machine Learning, Computer Science, Artificial Intelligence
I'm a Senior Researcher at Microsoft Research New England. I lead a research program around the application of artificial intelligence and machine learning to big biological datasets.
Modern biological experiments generate an unprecedented amount of data. How do we discover new biology when we have millions of microscopy images or protein sequences, and it becomes impossible to look at data at a one-by-one basis anymore? My research develops machine learning methods for discovering hypotheses in biology.
I have broad research interests, but central themes include:
Reducing effort and bias in applying machine learning: The best-performing machine learning methods often require a large volume of labeled training data. Not only is this time-consuming, but it biases models to be more sensitive to biology we have prior knowledge of – we might not be able to discover unknown biology, since we can't label it. To address these barriers, I focus on self-supervised machine learning methods.
Learning relevant signal without direct specification: In biology, one scientist's signal is another scientist's noise: different biologists simply have different questions and are interested in learning different things from even the same data. I research how we can train machine learning models to extract relevant biological signal from data (even when we don't know how to directly specify this), and robust to non-biological noise.
Interpretation and visualization: After we've trained a model, how do we extract insights? I'm interested in how we can use interpretation and visualization techniques to identify new biological hypotheses.
Biology Assistant Professor
lung infection, innate and adaptive immunity, pneumonia, cell culture, immunology, microbiology
I am focused on studying the innate immune response in the lungs when exposed to Streptococcus pneumoniae. By looking at how we can better understand the host-pathogen response, it will allow for increased treatment to bacterial pneumonia.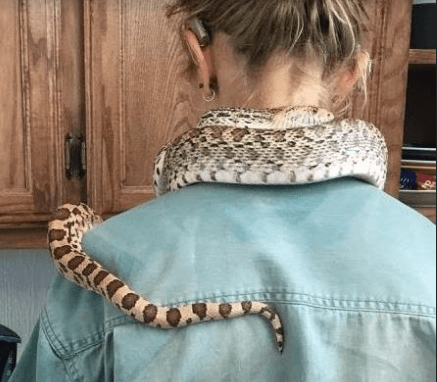 Graduate Research Assistant
University of Illinois at Urbana-Champaign
Bumble bee conservation monitoring, raptor counting and banding, passerine banding and bioacoustics
I am currently developing occupancy models for the federally endangered rusty-patched bumble bee for my MSc thesis work.
Are you curious who the scientists, technologists, engineers, and mathematicians (STEMists) in our community are? Look no further! This is the place for you to search and connect with fellow STEMists.
Are you a STEMist? Come and join the network (deaf, deafblind, deafdisabled, hard of hearing, late-deafened, hearing impaired, and CODAs welcome)!