Foster Wonder & Curiosity
Foster wonder and curiosity in the fields of Science, Technology, Engineering, and Mathematics (STEM) through the production and dissemination of American Sign Language (ASL)-centric resources.
Empower our community to expand ASL by developing and delivering engaging STEM-related topics through creative language play.
Encourage collaboration and networking opportunities among current and future deaf STEMists and our community.
How We Became Atomic Hands
Atomic Hands was founded by Dr. Alicia Wooten and Dr. Barbara Spiecker who are themselves scientists and members of the deaf community. Alicia and Barbara met at Rochester Institute of Technology while taking classes together and doing research in the same lab. They bonded over science, traveling, camping, and cats. Both went on to pursue doctoral degrees on the opposite coasts of the United States. As they worked on their Ph.D., they shared some of their experiences and struggles with each other and noticed some similarities. Their similarities included challenges of English-centric learning, lack of networking with deaf STEMists, and frustration of not being able to access science videos in a spoken language. After attending a Deaf Academics Conference together in 2017, they decided they could not sit around anymore and wanted to make a change, and thus Atomic Hands was created.
Why We Chose the Name,
Atomic Hands
For over a year, we debated the name for our vision. We both knew that we wanted the word 'atom' in the English name because atoms are the building blocks of life. At the same time, we felt it was important to incorporate elements of our deaf community, the heart of our organization, so we chose 'hands' for the name as well. So, with a little bit of science and a little bit of deaf community, the name 'Atomic Hands' was born. With an English name set in stone, we brainstormed a name in American Sign Language. We wanted our name to capture the essence of our organization, which is to bring forth an explosion of STEM ideas in our minds and channel them into our hands to communicate and exchange these ideas. Thus, the sign 'Atomic Hands' was created! *Jazz fingers*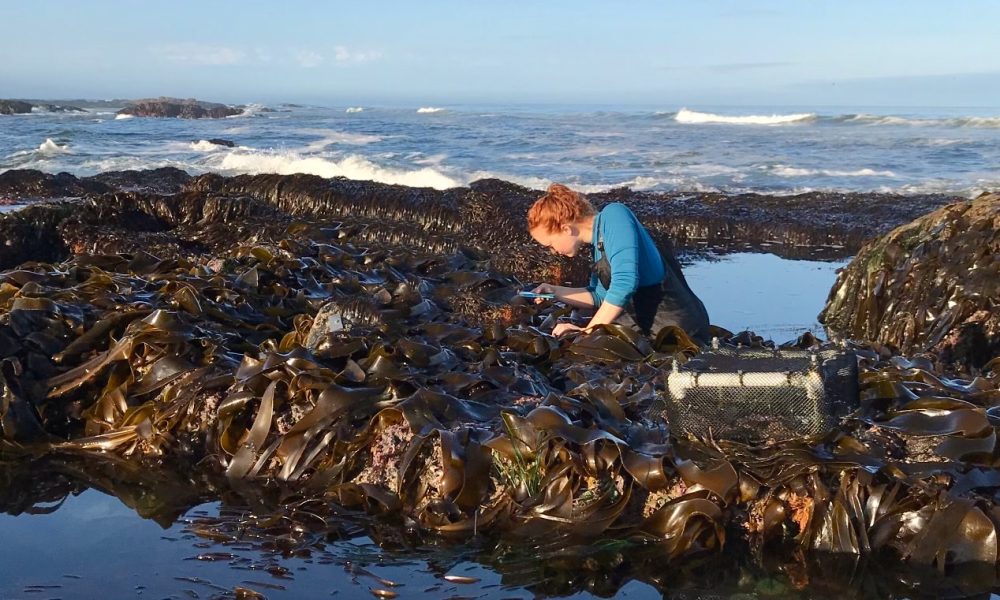 Barbara Spiecker is a deaf marine ecologist. She conducts quantitative modeling of intertidal and subtidal macroalgae ecosystems to better understand the complexity of scale and pattern in these ecosystems and how the patterns may alter in response to climate change. She teaches undergraduate courses and labs in biology, ecology, and data science. She is also very involved in developing STEM-specific educational resources in American Sign Language, consulting on bilingual K-13 STEM instruction, and performing standardized test translation. She has a Ph.D. in Integrative Biology from Oregon State University, M.S. in Marine Biology from Northeastern University, and a B.S. in Biology from Rochester Institute of Technology.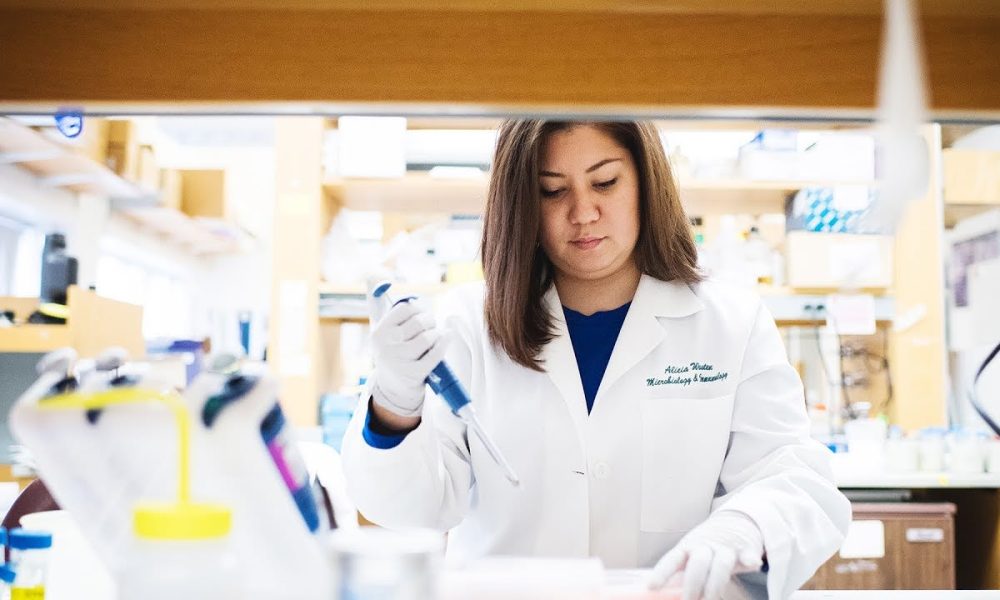 Alicia Wooten is an assistant professor at Gallaudet University in Washington, DC where she teaches biology since 2019. She has an undergraduate research lab focusing on innate immunology, specifically macrophages and is excited to train the future generation of students. She is also heavily involved in Gallaudet University's public health response to the COVID-19 pandemic and leads the contact tracing team on campus. Alicia has experience in developing college-level STEM educational resources. She has a Ph.D. in Molecular and Translational Medicine from Boston University and a B.S. in Biomedical Sciences from Rochester Institute of Technology.